---
Boost Economic Growth by Improving the Business Climate
---
Fight Generational Poverty and Promote Growth
---
Promote Entrepreneurship
---
EXPLORE OUR WORK
Our Mission is to cultivate free market solutions that promote self-reliance, economic growth, and social well-being in Puerto Rico and Hispanic communities in the US.
All of our work at CRECE is geared towards free market-based growth and human flourishing. We believe, given the right opportunity, the entrepreneurial spirit will thrive in Puerto Rico and the cycle of poverty can be broken. Puerto Rican communities are ready to grow and prosper based on the values of economic freedom, personal responsibility, and opportunities.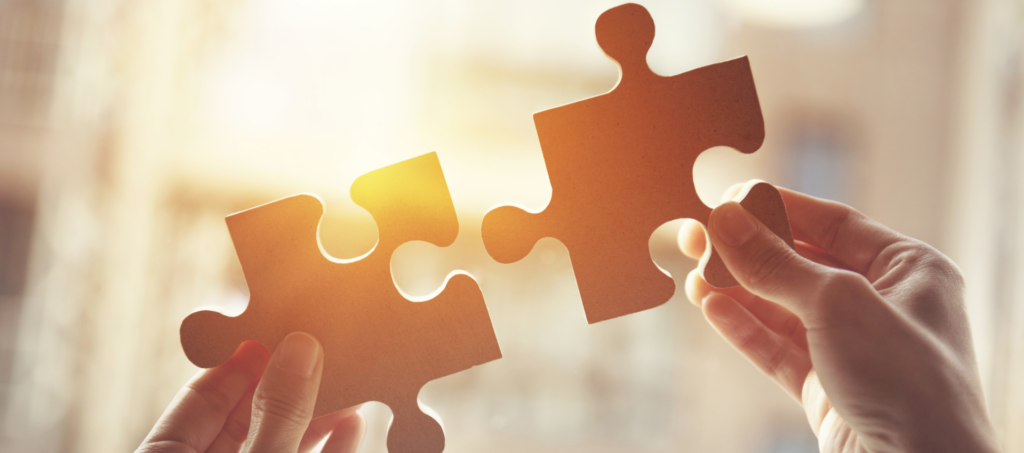 ---
Boost Economic Growth by Improving the Business Climate
---
PUERTO RICO'S ECONOMIC FREEDOM INDEX
Puerto Rico's Economic Freedom Index is a data-driven, objective research project that applies the guidelines established by The Heritage Foundation and other organizations to analyze the level of economic freedom in Puerto Rico and compare it to other jurisdictions. By disseminating findings to lawmakers, educating the public, and developing credible and accurate advocacy for policy reform, the index is used to create data-based, positive change.
"Jurisdictions with more economic freedom enjoy a better quality of life and higher per capita income. This is what we want for our children. This index is a valuable and practical tool to measure our economic strengths and weaknesses. It gives us an in-depth and precise picture to determine the areas of opportunity to achieve sustainable economic development."

—Former governor Luis G. Fortuño, founder of CRECE
COMPETITIVENESS TOOLKIT
Our Competitiveness Toolkit is an instrument that measures the impact of policy changes in order to improve competitiveness. The toolkit was developed in collaboration with Inteligencia Económica, and measures data points like the time and procedures it takes to open a business and get a construction permit, based on the The World Bank's Doing Business report. CRECE uses the toolkit to help business owners and leaders set goals and benchmark progress to prosperity within their sectors.
SPEAKER SERIES
Through our Speaker Series, we coordinate forums about economic development, education, labor market, and other related topics at the Ana G. Mendez University in San Juan, P.R. Since 2013, we have sponsored over 15 forums, impacting a community of more than 12,000 students and faculty. Our objective is to complement the academic efforts by giving students access to special resources and topics that will contribute to their intellectual development and success in the labor market. All our forums are free of charge and open to the public and members of the media.
"My favorite part of the forum was its content and the interaction of the speaker with the audience. The information offered was valuable and relevant."

—Student, Universidad Ana G. Méndez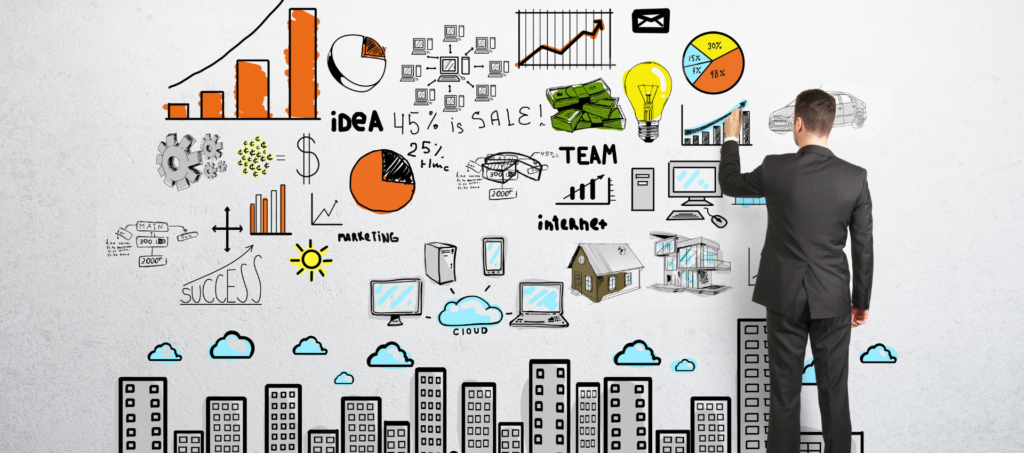 ---
Fight Generational Poverty and Promote Growth
---
PUERTO RICO CRECE
Puerto Rico CRECE is an event initiative that promotes open discussions to debate and consider solutions to poverty in an open economy. More than 700 individuals, mostly university and high school students, have participated in these discussions, which are set around special presentations of the award-winning documentary, Poverty Inc. This is the next generation of Puerto Rico's leaders, citizens, policy makers, and voters, being inspired and empowered to promote and uphold free markets.
"I am thankful for this type of workshop that can help educate and create a mentality of change… To break with the notion of the masses that security comes from the government, we must create awareness."

—Student, Pontifical Catholic University of Puerto Rico – Arecibo
GLOBAL PERSPECTIVE
Global Perspective is a publication that explores socioeconomic topics from experiences around the world to help the public better understand the causes and solutions to Puerto Rico's economic crisis. Each issue analyses social and economic strategies in other jurisdictions aimed at expanding prosperity. It also identifies similarities and solutions that could be applicable to Puerto Rico's present situation.
"Partner Centro para Renovación Económica, Crecimiento y Excelencia (CRECE) is at the forefront of a new reform movement in Puerto Rico, advancing the principles of economic freedom and personal responsibility that are the key to building a new, prosperous future."

—Atlas Network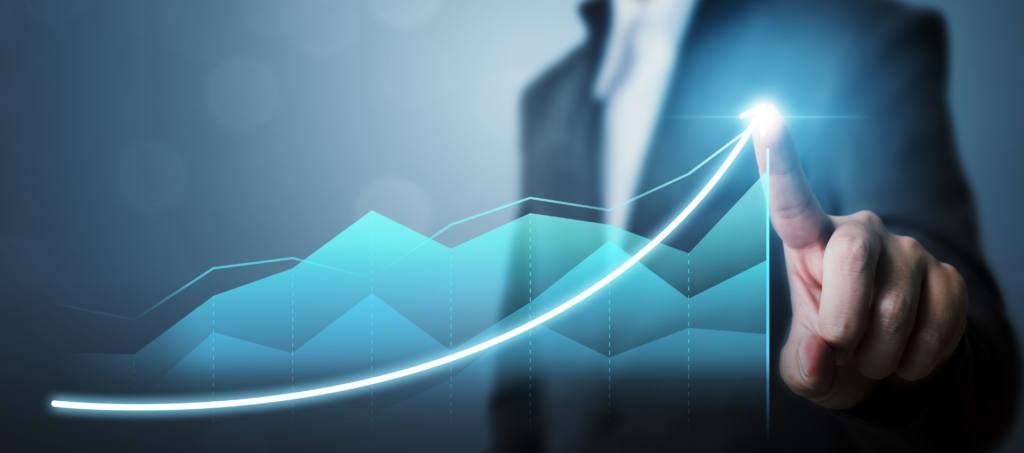 ---
Promote Entrepreneurship
---
LEMONADE DAY PUERTO RICO
Lemonade Day Puerto Rico is an experiential entrepreneurship learning program that teaches kids and their mentors how to start, own and operate their own business. Established over 10 years ago in Texas, Lemonade Day has benefited over one million kids in the United States. CRECE is the license holder of Lemonade Day in Puerto Rico since 2019. In our first 3 years of operation, we have delivered entrepreneurship education free of charge to over 2,500 children and teenagers, and 1,230 mentors. We provide educational materials, entrepreneurship and mentorship workshops, and guide mentors, parents, and students throughout the process, which culminates with a special day for kids to operate their business – a lemonade stand. Through this engaging initiative, we also encourage students to spend, save, and share a portion of the revenues for the betterment of their communities.
"Thanks to Lemonade Day, we learned about the opportunities that we have in life to become successful entrepreneurs and leaders in our communities."

—Business owner, Lemonade Day by 5th Grader, Guayama, Puerto Rico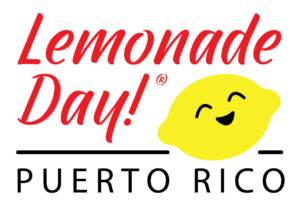 EMPRENDE & CRECE MENTORSHIP PROGRAM
The Emprende & CRECE Mentorship Program is a collaboration with the Puerto Rico Chapter of Entrepreneurs Organization (EO) whereby we provide one-on-one mentorship to young entrepreneurs who have participated in Lemonade Day Puerto Rico. Local business owners who are members of EO provide guidance to youngsters as they develop and expand their businesses. This is a new program designed as a next step to Lemonade Day, to continue to strengthen entrepreneurial skills in our youth and encourage them as they become self-reliant and risk averse members of Puerto Rico's workforce.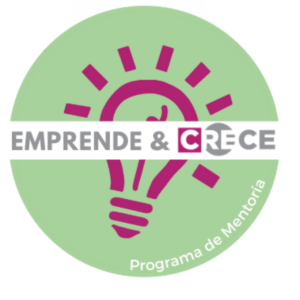 PORTRAITS OF PROSPERITY
"While Puerto Rico is known for its breathtaking beaches and tropical landscapes, recently we have become increasingly associated with devastating images of hurricane battery, debt crises and illiberalism. Yet, intrepid Puerto Rican entrepreneurs tell a different story: one of self-reliance, community empowerment and determination. Our project invites high school and university students to depict entrepreneurship through photography as a tool to fight poverty. Our aim is to educate youth about entrepreneurship as a path to prosperity, while creating a portfolio that tells the story of Puerto Ricans determined to build different paths, away from dependency and on to self-reliance."
---
AGENDA PUERTO RICO
Launched in 2021, Agenda Puerto Rico is a weekly televised program that airs on Sunday nights and explores world, national and local news events from diverse perspectives. The tv show is a collaboration with Former Governor Rafael Hernández Colón's foundation, and the Corporation for Public Broadcasting that promotes open dialogue so the audience can listen to different perspectives and draw its own conclusions. It is also a platform that enables us to provide valuable information on basic economics and solutions that spur economic growth.